Prescriptive Analytics
Say No to Guesswork! Future-proof business processes based on facts.
Intelligent Chatbots
Build and Deploy Intelligent Bots to deliver better customer experience.
Natural Language Processing (NLP)
Uncover hidden insights in word streams to build personalized, customized user profiles.
Computer Vision
Build intelligent machines that automatically identify places and people in images.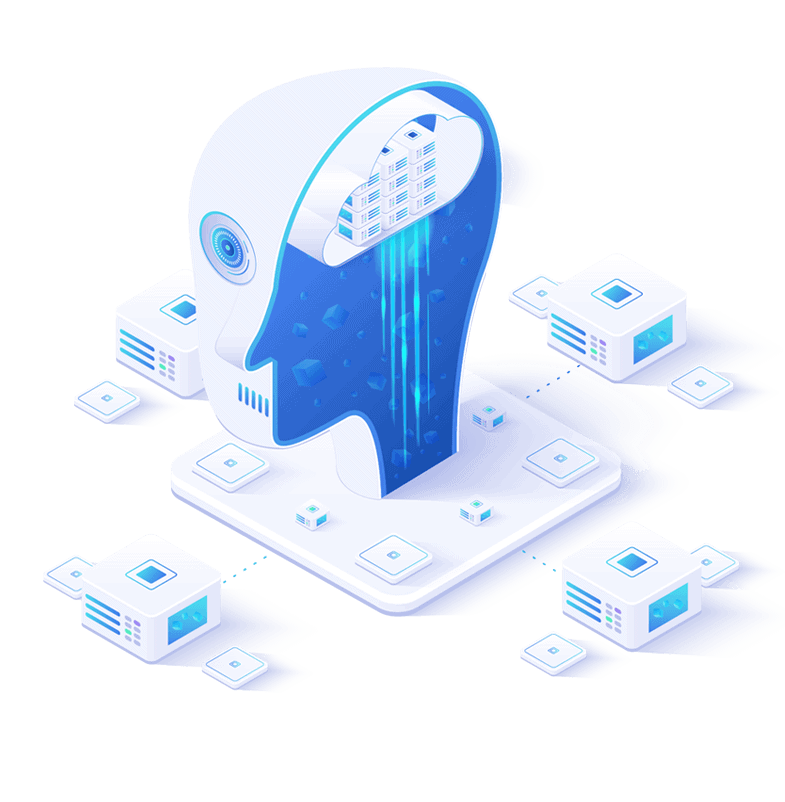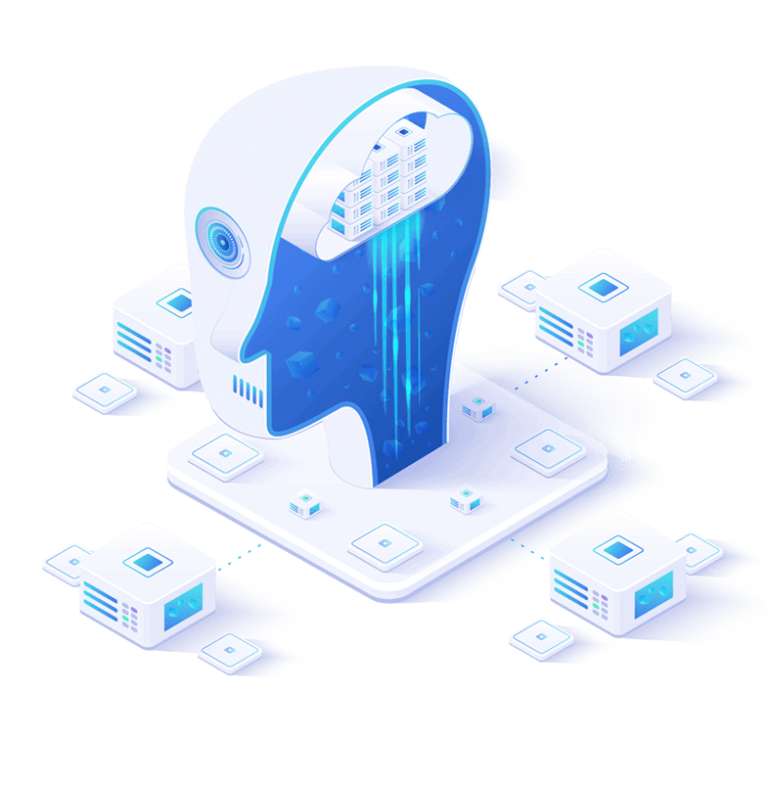 About CloudTern Machine Learning Services
As big data is exponentially growing and getting diversified in recent times, organizations find it hard to analyse and harness this data to gain valuable business insights. The presence of disparate data sources, multi-formats and a plethora of tools and technologies add up to this challenge.
Machine Learning enables devices to smartly analyse huge volumes data by running them in various algorithm models to identify patterns, learn from data and take decisions with minimal to zero human intervention. Machine learning solutions increase process efficiencies, increase productivity and enable you to quickly tap into new opportunities while reducing errors and risks. With Machine Learning solutions, IoT networks work at higher efficiencies.
However, applying complex mathematical algorithms to data analytics is a complex task and requires huge expertise knowledge in this field.
Not to worry, CloudTern is here to help!
At CloudTern, we apply the right ML algorithms to the right processes and tools to quickly derive value from customer data.
Pairing right machine learning algorithms
with the right processes and tools!
Data Feeds for ML Algorithms
Faster data wrangling/munging for diverse data sets, prepare wrangler workflows, seamlessly share workflows and collaborate across the organization.
Data Science Tools
Build deploy and optimize data science tools with feature engineering for data sets, visual interpretation of results, automatic scoring pipelines and visual data plots.
Intelligence Customer Support
Build and deploy AI-powered smarts bots augmented by ML Algorithms and NLP techniques to aptly Identify user intent and instantly deliver right information every time, 24/7.
Natural Language Processing (NLP)
Build NLP tools to compare and identify relationship between texts, automatically categorize customer interactions, streamline workflows to discover hidden insights and deliver personalized customer experience.
Computer Vision
Gain insights into videos and images in real time with computer vision tools that accurately detect people and places in images, faster and better.
Prescriptive/Predictive Analytics
Design highly efficient and intelligent ML algorithms to accurately predict future events and automatically prescribe a course of action while constantly improving data quality standards of algorithms