Migrate to the Cloud
Plan Migration, Choose the cloud environment, move data and apps, Post-migration validation
Develop in the Cloud
Build highly scalable cloud applications, manage cloud integrations, data analytics and management.
Leverage the Cloud
AI-powered cloud operations (AIOps), Microservices Architecture, DevOps Process Automation, Agile Methodologies, Predictive/Prescriptive Analytics.
Secure the Cloud
AI-powered Advanced Risk Assessment, Threat prediction and detection capabilities, Self-provisioning and Self-healing networks, Better Network Visibility.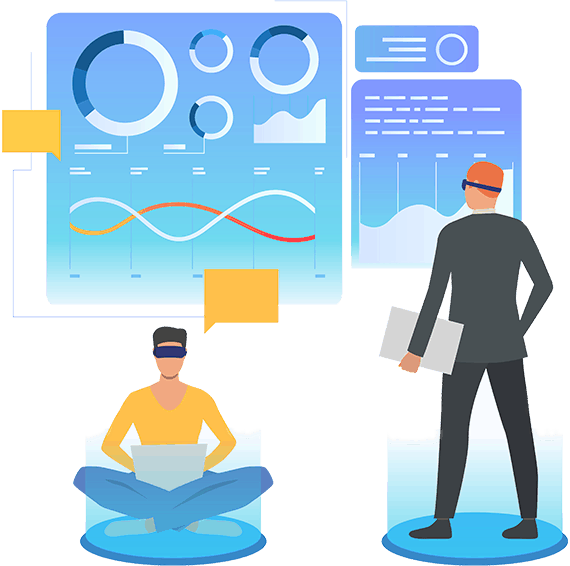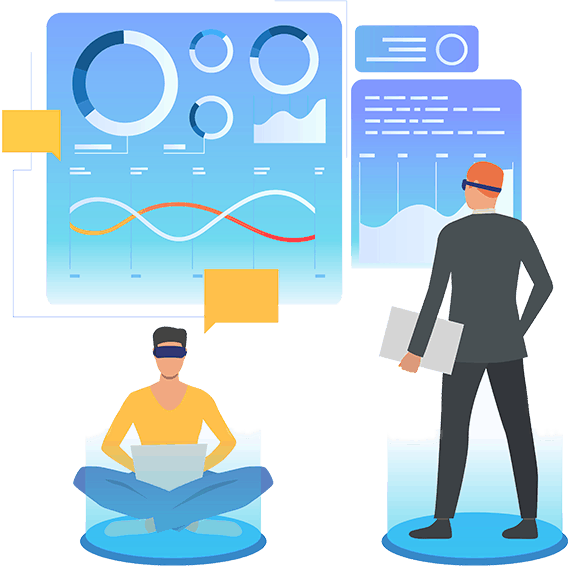 About CloudTern Cloud Solutions
The advent of cloud computing technology has revolutionized the technology world with a storm, improving process efficiencies, increasing productivity, mobilizing business operations and optimizing resources to the core. Today, organizations are aggressively embracing the cloud revolution. CloudTern takes pride in helping several organizations make a seamless and smooth transition to the cloud.
While Cloud innovation looks great on paper, the majority of organizations have failed to leverage these benefits owing to the lack of a right cloud migration strategy. With hundreds of technologies, tools, processes and cloud service providers and vendors available in the market, organizations find it hard to implement the right cloud strategy.
Not to worry anymore! CloudTern is here to help!
As an expert in the cloud space, CloudTern offers a customized cloud migration framework performing process assessments, cloud readiness tests and business requirements to design an optimized and future-proof cloud strategy. With proper strategy, planning and deployment, we move workloads in a phased manner while streamlining the infrastructure setup.
Once, you are in the cloud, we help you fully leverage the benefit with AiOps, DevOps and agile methodologies, data analytics while securing the cloud with advanced security solutions.
CloudTern is your right partner for all your cloud needs!
Embark your Cloud Journey with CloudTern
Your Digital Transformation Partner!
Cloud Migration Services
Seamlessly migrate to AWS, GCP or Azure cloud platforms with CloudTern's unique and success-driven cloud migration framework that is customized, flexible, secure and future-proof.
Cloud Development
Leverage CloudTern's multi-cloud platform for optimized and future-proof infrastructure setup to build highly scalable cloud applications while efficiently managing cloud integrations, data analytics and management.
Cloud Optimization
AI-powered cloud operations (AIOps) with Microservices architecture and agile methodologies in a DevOps-driven CI/CD environments and data analytics solutions to fully leverage the cloud innovation.
Cloud Security
CloudTern's Cloud Security framework comprising AI-powered advanced risk assessment, threat prediction and detection capabilities, self-providing and self-healing networks delivering greater network visibility and security.
Cloud Infrastructure Services
CloudTern's Infrastructure management services managing datacenters, storage, servers and Software-defined networks (SDN), enabling you to scale high, better control infrastructure, boost agility into processes.
Cloud Lifecycle Management
CloudTern's Cloud Lifecycle Management services comprising cloud orchestration, compliance management, performance management, operations automation, managed services with service assurance while enabling you to monitor and manage the entire infrastructure from a central dashboard.